**NOTE NEW RAIN DATE**
On Wednesday, October 12th, the 1st day of Chol Hamoed Sukkos, Leviim Jewish Art Gallery is excited to announce they will be hosting the third iteration of the Geula Jewish Art Fair. The show will feature artwork from dozens of artists as well as art from Menachem Halberstadt, the artist behind the hit Netflix show, Shtisel. The outdoor fair will take place in front of the Jewish Children's Museum in Brooklyn, at the corner of Eastern Parkway and Kingston. The event will run from 12pm to 7pm. We would like to thank Collive and JewishLink for their sponsorship and support and we cannot wait to see you there!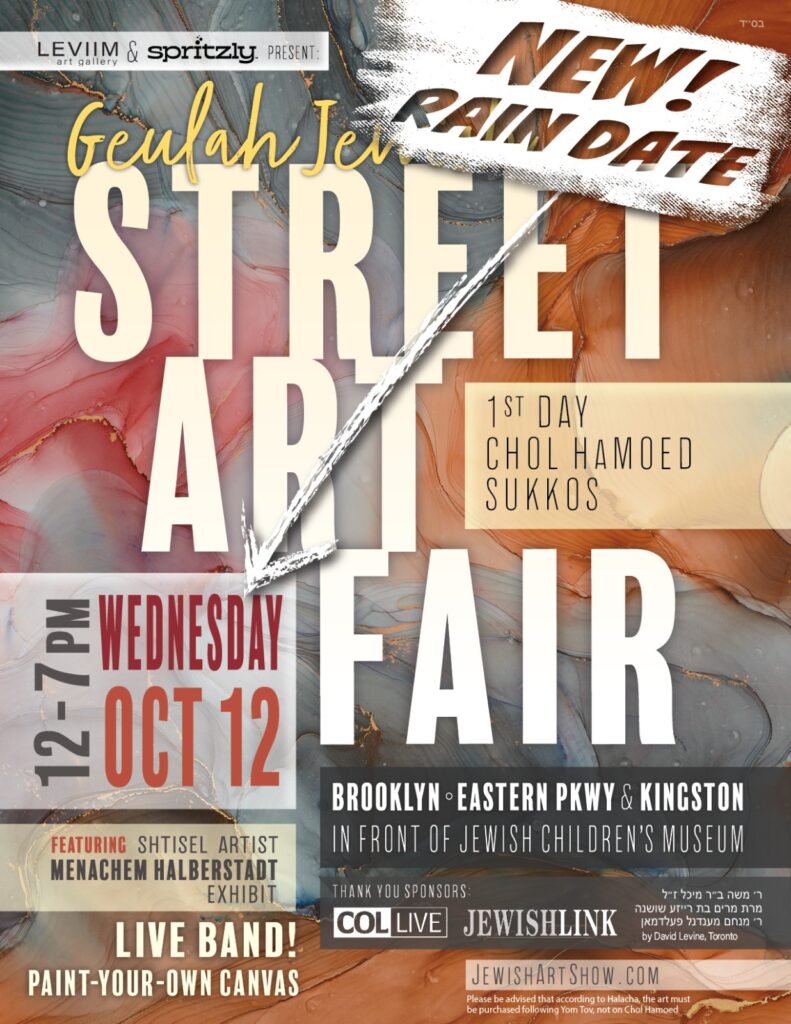 For those interested in exhibiting at the fair or sponsoring the event, please email geulaartfair@gmail.com
To see more of Menachem's art, check out this blog post!