Chag Sameach everyone! Happy Chanukah!
With the Festival of Lights upon us, I thought we should take a look at some beautiful Chanukah paintings!
The first piece is from Chaya Hindy Neugarten– what strikes me most about this painting is the richness of the colors. The blue is deep, accented by small strokes of bronze. The candles are a yellow to orange gradient, warm like the burning fire.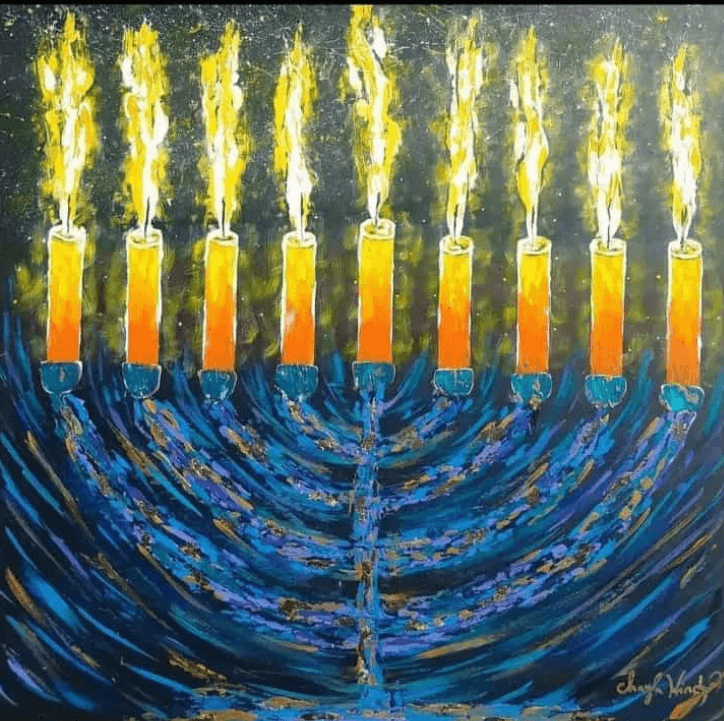 Next is an Eden Chouraki painting. It relies heavily on geometric shapes which help guide the viewer's eye around the entire piece. In the bottom right corner is an angled Magen David, inviting the viewer to examine the painting from a different viewpoint.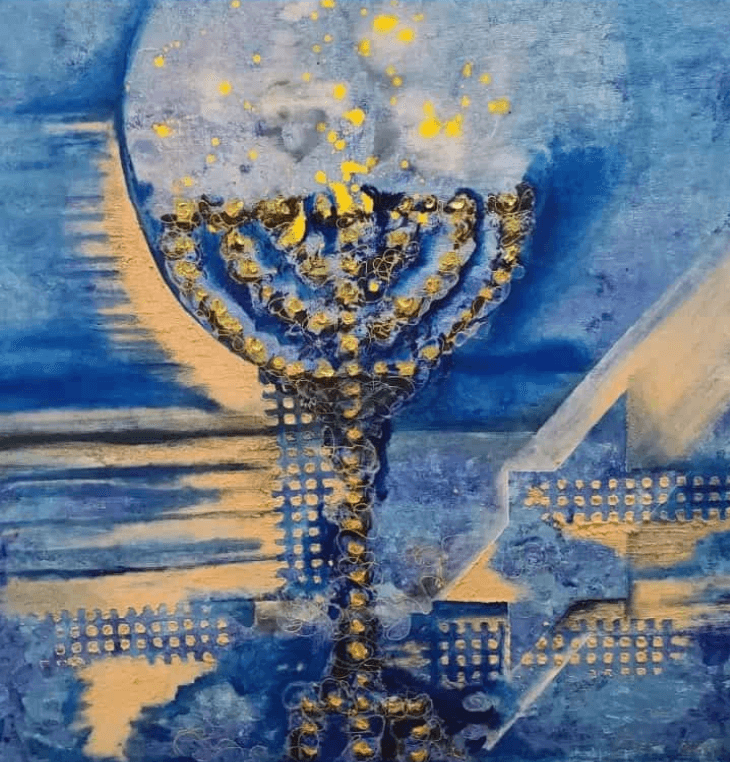 This M. Klein piece feels like home. A father guides his children through the Chanukah blessings, as his son holds the shamash. The light from the menorah illuminates the whole family and leaves darker corners in the background.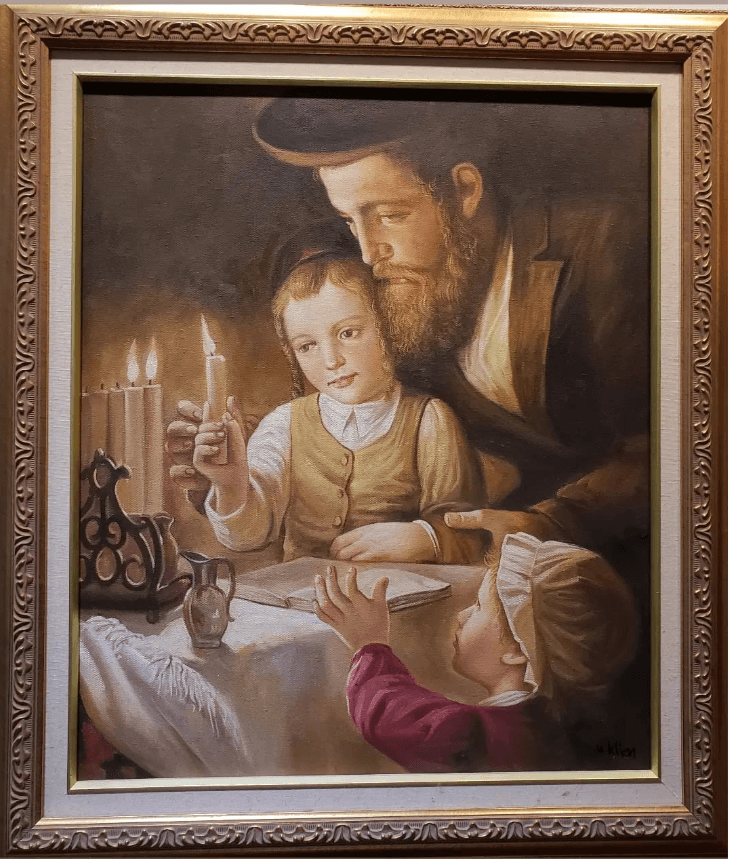 Eden Chouraki utilizes a brilliant blend of bright colors to achieve a wondrous final artwork. The painting is separated into two sections. The warm-toned upper part, consisting of the red, purple, and yellow flames, and the cooler-toned lower part, which uses blue, green and yellow for the background and cool metallic hues for the menorah. It's not completely evident in this photo, but the menorah and the rectangles of silver and gold paint on the sides are textured.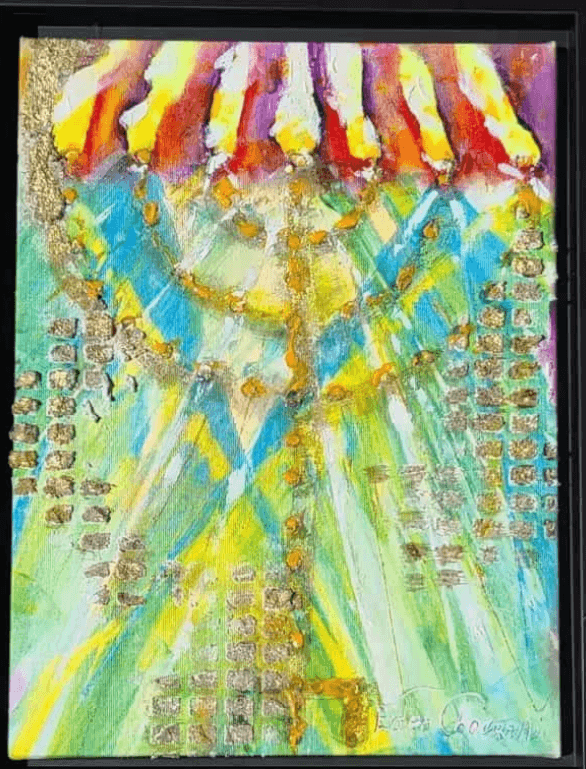 Finally, this Chaya Hindy Neugarten menorah artwork. What I love most about the piece are the rainbow candles. The majority of the painting operates on a metallic gradient; the menorah is silver and gold as well as the background. But the candles are vivid and spectacular, each one unique from the next.