As things quiet down and life takes a more mellow tone during the summer, we're going to look at a set of landscape and still-life pieces. Often, people focus on the difficulty of capturing a face or emotion in their examination of art, but that also means that other types of paintings are overlooked.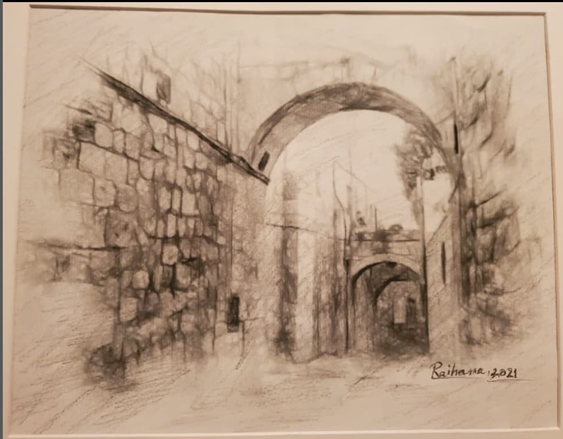 First, this fantastic pencil and brown charcoal artwork. What's coolest about this drawing is the incompleteness of it. The edges of the walls fade into shading and the border of the piece. While it was based off of a specific street in Jerusalem, it allows the viewer to contribute t their own narrative around it as well.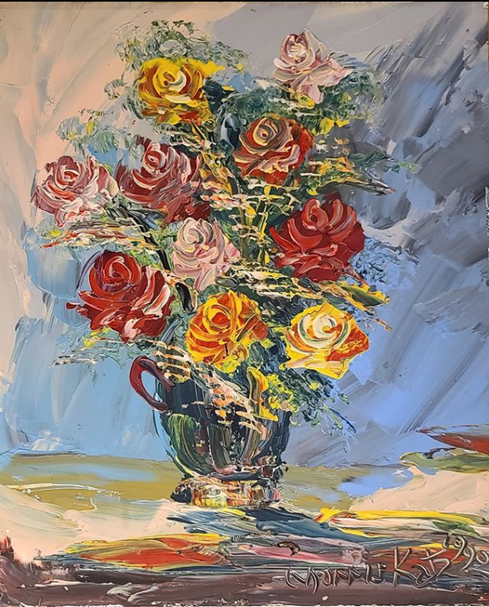 Next, check out this beautiful painting of roses in a blue-green vase from artist Morris Katz! Heavy brushstrokes make up each flower, and Katz employs two key techniques. First, he puts multiple colors of each brush. Second, he painted over wet paint, allowing the bottom layer to bleed through.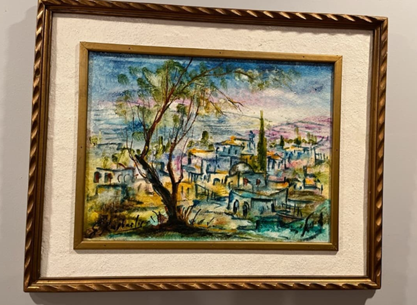 Finally, this beautiful multi-hued painting from Zvi Raphaeli. The soft blend of colors bring this piece together. The tree in the forefront takes our attention first, but then our eyes naturally migrate through the mirage of colors, finding a sense of peace and calm.